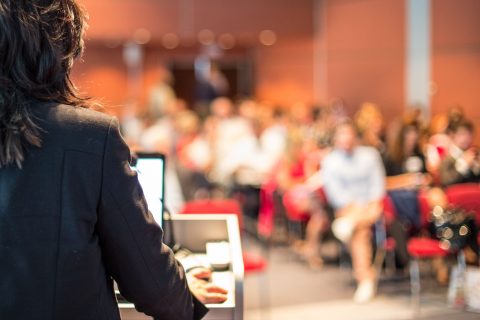 Excerpt from Alyson Brisco's Faculty Speech at the 2018 Commencement Exercises
Fourteen years ago I was sitting on this stage, excited to be graduating, but also a little terrified to be graduating. I had done it. I made it through all of my classes and now it was time to go out and apply everything I had learned. Sitting there though, my mind started to wander. "Would I get a job? Would I remember how to do all of those procedures I'd learned? Will they have a computer system I know? Will I actually use the math I had to learn?" – "Oh my goodness! Wait! What is the speaker saying? Pay attention Alyson. Oh, please, don't let me fall when it's my turn to walk across the stage."
Not only did I get that job, I got to use ALL of the skills I'd learned. I used the English skills and even the math skills that I learned. My first job was at Sutter Health at Work in Occupational Health, doing pre-employment physicals, drug screens, and assisting the doctor with work-related injuries, using my clinical skills. My next job was verifying insurance coverage, billing patients and insurance companies, and obtaining authorizations for services or equipment. This is where I needed the math skills to help ensure that patients and insurance companies were being billed correctly. The English skills I utilized for submitting the authorizations. I learned so much from each job that I've had.
If someone had told me then, that years later, I would be teaching at Empire College, I probably would've laughed at them. Yet here I am. What started out as a volunteer position, ended with me teaching medical clinical skills at night. I didn't realize how much I would enjoy being back in the classroom, but I do. I love teaching our students how to give injections and draw blood, along with all of the other skills necessary to become a medical assistant. As I watch the students come in on their first day, excited and afraid, I remember having those same feelings my first day, as a student and as a teacher. By the end of their time in my class, I feel such pride watching them performing their skills. That student who was so afraid the first time they had to inject a fellow student, now will be giving patients their vaccinations with confidence. Knowing I had a hand in that makes me very proud.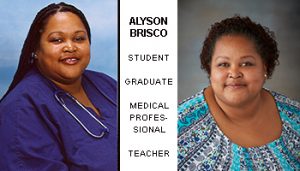 Call Empire College at 877-395-8535 and start your path to a meaningful career that makes you feel proud.