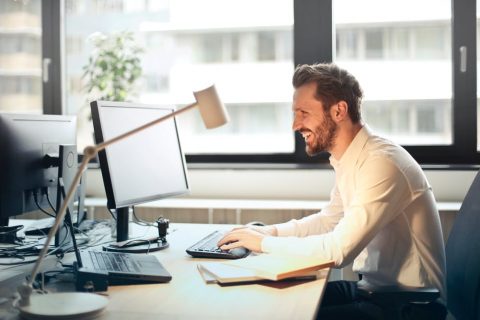 Why Earn a Microsoft Office Specialist Certification at Empire?
In today's job market, you need to do whatever you can to make yourself stand out from the competition. If you are underemployed, working several jobs to make ends meet, or just can't find a satisfying career, a Microsoft Office Specialist Certification may help you rise above the crowd. 
The Microsoft Office Specialist Certification is looked at favorably even by companies that do not require it. The certification can help you stand out among applicants who don't have one, and it shows that you can finish a difficult objective. Additionally, some companies are Microsoft Certified Partners and require a certain number of certified staff members, so having the MOS can make you a valuable asset within these companies. Here are some advantages to earning the MOS while at Empire:
• Boost your CV
Most employers will want you to be proficient in Microsoft Office. The MOS certifications demonstrates that proficiency.
• Gain Job Security
Microsoft programs will be around for a long time. If you are skilled at managing Microsoft, you will have an easier time finding and retaining employment.
• Earn more
Holding a MOS certification can earn an entry-level business employee as much as $16,000 more in annual salary than uncertified peers.
• Show your value
Earning the certificate is a mark of personal development and self-worth. Show employers you take your career seriously.
• Commit to Professional Development
Earning the certificate will motivate you to develop other new professional skills.