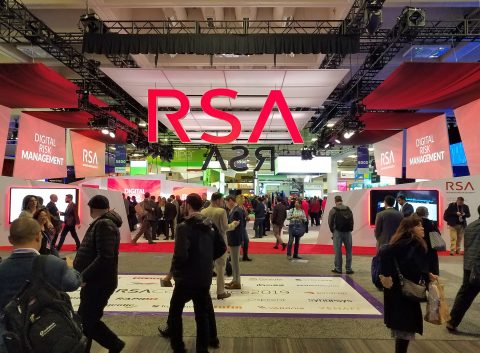 On March 5, 2019, Empire College's IT Department made its yearly field trip to the Moscone Center in San Francisco for the world's largest IT security conference. Once again, the conference expanded as the need for IT security grows and more companies are looking to fill the security needs of organizations that have suffered data breaches, ransomware, and monetary losses.
When the Empire IT Department first went to this event in the early 2000s, it took up space in only one room of the Moscone Center. Today, every major IT company had a presence, packing both Main and West convention center spaces, as well as the hallway combining the two locations! Students witnessed and got hands-on demonstrations on the latest advancements in IT security involving cloud-based threat and vulnerability management systems, endpoint security with mobile device management, user awareness training programs, and strong authentication methods.
As this trend of IT security growth continues, a couple of things were very apparent from the conference. First, there is a huge shortage of people with cybersecurity and ethical hacking skills. Many government agencies (FBI, NSA, Department of Homeland Security) and commercial organizations (Sutter Health, training and pentesting organizations, threat management organizations) were heavily recruiting. Second, the majority of companies were pushing automated threat and vulnerability management tools to help manage and alleviate decision making for IT administrators. It's important to keep in mind while these products help the security posture of an organization, having the security skills to proactively test and monitor your system with a formalized threat and vulnerability management and incident response program is vital to protecting assets from new threats.
Empire College has just implemented its new cybersecurity concentration which prepares students to take both CySA+ (cybersecurity analyst) and Pentest+ ( penetration tester) certifications from CompTIA. They had a booth at RSA and made a huge impression with security professionals with these new programs. Empire College has been proactively on top of the industry trends (as every security professional should be!) and is the first College to offer these programs in Sonoma County.