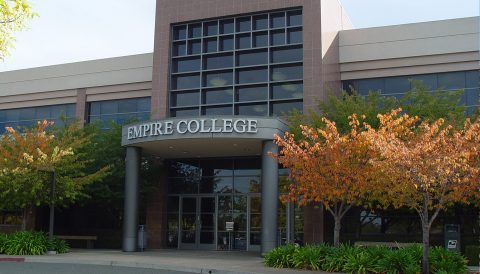 Empire Launches D.o.D. Approved Cybersecurity Courses 
If you're looking for an exciting career defending computer networks from hacking, along with good job growth and pay, there is now a unique, hands-on training option in the North Bay.
Empire College has partnered with The Computing Technology Industry Association (CompTIA), a non-profit trade association issuing professional certifications for the information technology industry, as an authorized academy. Starting in February 2019, Empire College will be one of the first colleges in Northern California to teach courses that will prepare students for two new CompTIA certifications: Cybersecurity Analyst+ (CySA+)and PenTest+. CySA+ applies behavioral analytics to networks and devices to prevent, detect, and combat cybersecurity threats. PenTest+ is a certification for professionals tasked with penetration testing to identify and validate vulnerabilities on a network.
CompTIA worked with the U.S. Department of Defense and many Fortune 500 companies to create the CyberSecurity pathway of certifications to address the need for qualified employees. The U.S. Bureau of Labor Statistics predicts that information security analysts, which includes penetration testing, will be fast growing, with 28% overall growth between now and 2026.
Empire's cybersecurity courses are now part of an 18-month associate degree program, which includes multiple Microsoft and CompTIA certification preparations. In addition, the courses will be available in smaller 3-month modules for those working in I.T. networking and/or security who need advanced skills to ensure the security of their company's networks.
As part of the curriculum design process, Ryan Donham, I.T. Department Head of Empire College since 2003, has become Cybersecurity certified. "This is the most exciting curriculum development project I have been involved in," Donham said. "I cannot wait to have our first red and blue security teams trying to outwit each other starting next month. Students will be learning the vulnerabilities of everything from cell phones and connected home devices to the computer networks of companies…and how to defend and protect against such threats."
In preparation for the launch of the new cybersecurity curriculum, Empire College has also become a member of the National Cyberwatch Center, a consortium of higher education institutions, businesses, and government agencies focused on collaborative efforts to advance Information Security education and strengthen the national cybersecurity workforce.