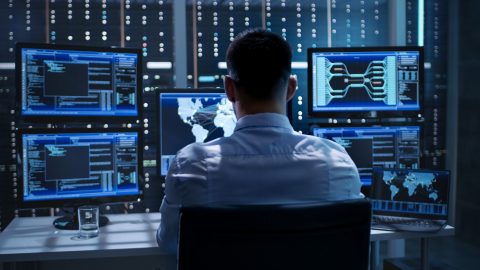 Job titles in the IT cybersecurity field are not always cut and dry. In fact, many do not include the word "cybersecurity" at all. Below, we will discuss three common entry-level information technology cybersecurity jobs in Santa Rosa, along with how they help organizations protect their digital information.
Network Administrators
Many IT professionals begin their careers in network administration. Though the duties of network administrators are diverse, they primarily oversee existing computer networks. Network administrators ensure an organization's network is up to date and running smoothly. Since these professionals are often the ones troubleshooting and performing maintenance, they are in an excellent position to spot network vulnerabilities and suggest opportunities for improvement.
Network Engineers
While network administrators focus their attention on maintaining networks, network engineers typically concentrate on building new networks and systems. When new networks are created, good network engineers will employ rigorous testing to ensure they are secure. Therefore, it is crucial for network engineers to have a solid understanding of cybersecurity.
Network Consultants
Unlike network administrators and network engineers, network consultants are often self-employed. These professionals collaborate with business owners and managers to strengthen their computer networks. This process begins with an assessment of the company's needs, as well as the company's performance and security. Generally, the assessment is followed by a network rebuild and further testing. A large portion of the final evaluation involves penetration testing and security software suggestions, both of which require knowledge of cybersecurity to successfully perform.
Train for Entry-Level IT Cybersecurity Jobs in Santa Rosa
If you'd like to pursue one of these entry-level IT cybersecurity jobs in Santa Rosa, it is recommended that you first complete a comprehensive training program from an accredited institution.