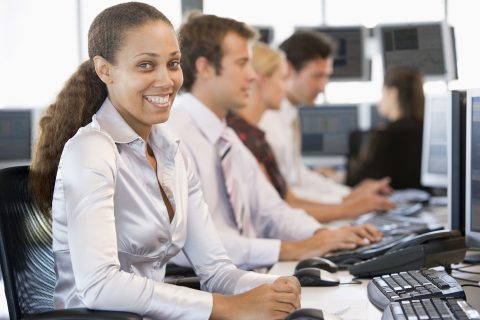 Excerpt from Sheena McDermand-Toledo's Commencement Address to the Class of 2018 –  
It has been 11 years since I was a graduate sitting on this very stage, staring out into the crowd, catching glimpses of my family cheering me on, sitting amongst some of the most wonderful people and fellow graduates that I have ever met. I also had the pleasure of sitting with my future husband that night. We shared a 12-month-old son at the time and have gone on to be married for 9 years now with two sons. Wow, life is a crazy ride full of exciting twists and turns. Tonight, as I address these graduates, I come from both a place of reflection and experience. I am one of you; I know your determination and fight; and now as we sit here tonight, I know your sense of perseverance and achievement.
I have spent most of my life being a planner, I wanted to be a journalist and just like with many plans, life happened. I found solace inside the doors of Empire College. I was newly pregnant and lost but what I knew I needed was a way to fast track a career. I had a baby on the way, I needed health insurance, good pay, and a respectable career that my child would be proud of. I enrolled in the Associate Degree program for Medical Assisting and started my new journey. My time at Empire was some of the best, even if I was extremely pregnant during such classes as Medical Math and Anatomy. I remember going into labor and being admitted and trying to escape so I could take my anatomy final. Attendance is everything. Luckily, Melissa understood, suggested I stay at the hospital, and she let me make it up.
Graduates, tonight is your night; you own it. Graduating from this fine institution is no easy feat. Some of you have children or are in similar situations as I was. Some of you are putting in hours at another job before class. No matter your story or hardship, you have all overcome something, stayed on track, obtained education – and no one can ever take that from you. So, I say to each one of you, well done!
So, now as you sit on this stage, I bet some of you are wondering what's next, where will this new path take me? Normal thoughts, I bet some of you are making plans, which is great, but I say to you as in this moment of reflection life happens. When I left the security of Empire, I thought I knew what lie ahead. I had an externship and they would surely hire me. I gave it my all. I showed up early and eager, and at the end of the externship they said they were not hiring. I thought, "Well no need to worry, I am sure that I can get into one of the larger health care facilities, I graduated with honors." But they were looking for someone with experience. I remember calling Career Placement and saying, "What's next, what do I do now?" They said we have secured you an interview at West County Health Centers. I was not familiar with community health so this would require some investigating, but hey, why not?
I remember walking in the doors of that quaint health center thinking okay, I will gather experience and move on. I met this physician and visionary, and he talked to me about team-based health care. He said, "Health care can only be delivered at its best in a team-based model." He asked me if I would like to join his team and pilot the first care team in the agency. I accepted and he said together we can make a difference and change lives. I remember feeling skeptical and thinking, "I am here to get some experience and then I am out of here." There were bigger institutions that I aspired to be a part of, but with that my new journey began.
It turned out that this visionary became my mentor, I was learning at an accelerated rate, connecting with patients, the community. This was amazing. West County noticed that I had a knack for public speaking and I began to travel around and speak about team-based health and the expanded role of the Medical Assistant within my first year of employment. Two years into my employment I became the onsite supervisor for the largest clinic in the agency and at five years I became the head of the department. This is a place that I had intended on being with for a year, maybe two. I stand before you as someone who has just celebrated their 10th year with West County Health. In 10 years' time, we have gone from an organization of just 84 people to close to 300 with multiple facilities providing services to the uninsured and under-served community of Western Sonoma County. I wake up still happy to go to work and still feel that I am making a difference no matter how large or small.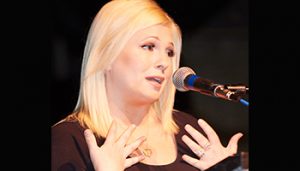 Call Empire College at 877-395-8535 and start your path to Finding a Career That is Financially Viable and Fulfilling!