We are no longer enrolling students in this program.
Become a Certified Phlebotomy Technician
Empire College has partnered with Kaiser Permanente to create a unique phlebotomy course in California. We offer courses leading toward certification as a California Certified Phlebotomy Technician I (CPT I). The program is approved by the State of California Department of Health Services.
Individuals who successfully complete our phlebotomist training program in California will receive a certificate of completion from Empire College allowing them to sit for the national certification examination. Upon passing the national examination, graduates are eligible to apply to the State for CPT I certification.
Jon Drew, CLS, who recently retired as Kaiser's Laboratory Administrative Director, serves as Empire's Director of Phlebotomy. "I'm excited about providing technical guidance and oversight, as well as helping students towards their goal of Certified Phlebotomy Technician and starting a career in laboratory sciences," says Mr. Drew.
After completing 56 hours of didactic coursework over a 10-week period on campus, students will finish the program with a 40-hour (1 week) externship at Kaiser Permanente or other local laboratory site.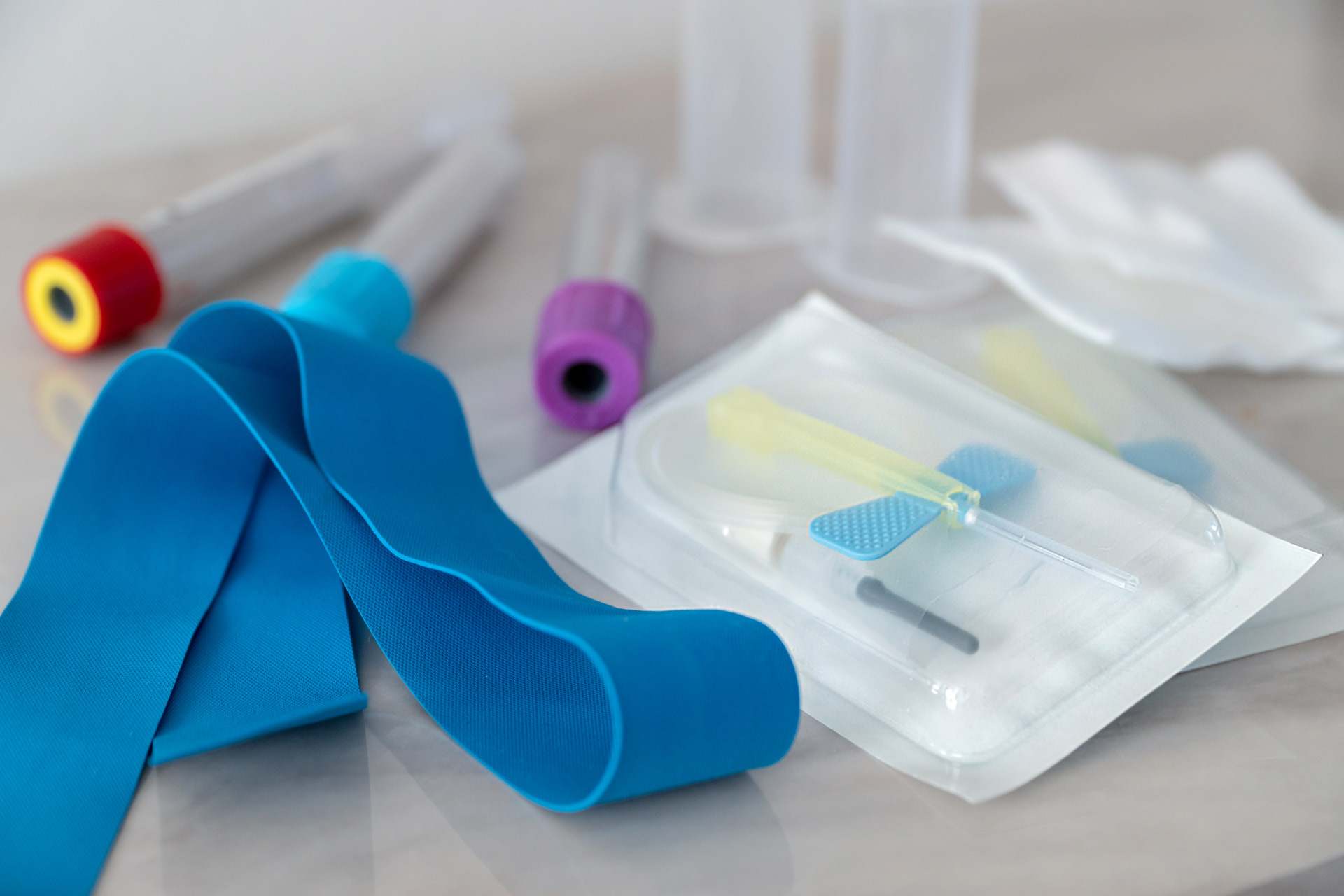 PBN100 Basic Phlebotomy – 28 hours – 2.0 units
PBN200 Advanced Phlebotomy – 28 hours – 2.0 units
Each 5-week 28-hour course meets Monday through Thursday from 4:00 to 5:40 p.m.
The first half of these phlebotomy courses in California focus on basic infection control, anatomy and medical terminology. Students will learn proper vein selection, patient identification, types of collection equipment, waste disposal and post puncture care.
During the remainder of their phlebotomy training in Northern California, students will learn advance infectious disease control and biohazards techniques. They will also learn the anticoagulation theory, along with knowledge of preanalytical sources of error in specimen collection, transport, processing and storage. Anatomical site selection and patient preparation are also taught. The class explores risk factors and appropriate responses to complications which may arise from phlebotomy. In addition, applications of basic concepts of communication, interpersonal relations, stress management, and professional ethical behavior are emphasized. Finally, students will examine the basic concepts underpinning quality assurance, as well as the legal implications of phlebotomy and legal issues related to blood collection.
PBN500 Externship for Phlebotomy – 40 hours – 1 unit
The 1-week, 40-hour externship schedule will vary depending upon the externship site.
The objective of the externship experience is to provide students with hands-on work experience in a laboratory setting where they will develop the skills necessary to complete phlebotomy assignments, apply information gained in the classroom to on-the-job assignments, work within the operational organization of a medical lab, and provide care to a variety of patients. Empire College works closely with externship staff to ensure students receive a broad exposure to patients of all ages and medical conditions. All phlebotomy assignments during the externship will be made at the discretion of the externship site supervisor. Any questions or concerns regarding these assignments will be addressed by the externship site supervisor and the Program Director or Director of Education.
Empire College can help you begin an exciting career in the fast-paced and personally rewarding healthcare industry. If you're interested in phlebotomy schools in California, don't wait – get started today!
The Higher Education Act of 1965 (HEA), as amended by the Higher Education Opportunity Act of 2008 (HEOA), requires postsecondary education institutions to distribute or make available consumer information, including graduation rates, median debt of graduates, and other important information.