We are no longer enrolling students in this program. 
Learn more about Empire College School of Law here.
Become a paralegal
Are you searching for a paralegal school that can help you develop an understanding of legal concepts and services? At Empire College, we can help you learn the skills you need to earn your paralegal certification in California and begin your career.
Objective: This Associate degree program is designed to prepare you for positions as a paralegal, legal secretary, or administrative support specialist in a law office or firm. Emphasis is placed on the development of legal office skills such as case management, legal research, discovery, docketing, drafting and analyzing legal documents, and alternative dispute resolution. A 96-hour internship is included as part of your paralegal training.
Further concentration on critical thinking, decision-making, human relations and communications can also help you become a well-rounded professional.
Program Length: 6 quarters (18 months)
Specialized (Occupational) Associate Degree awarded upon successful completion of all legal assistant program graduation requirements.
NOTE: Effective January 1, 2001, paralegals are defined by the California Business and Professions Code Section 6450 et seq. as to their education and experience. Section 6454 – Definitions: The terms "paralegal," "legal assistant," "attorney assistant," "freelance paralegal," "independent paralegal" and "contract paralegal" are synonymous for purposes of this chapter.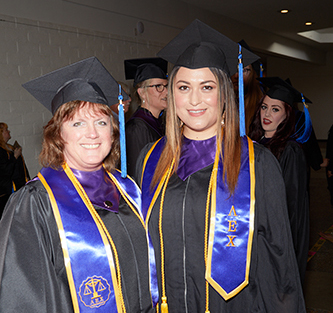 ---
Our Paralegal associate degree program includes the following courses:
Business Law
Civil Litigation courses
Real Property
Family Law
Criminal Law
Estate Planning and Probate
Law Office Docketing, Accounting and Management
Mediation/Conflict Management
Ethics in Technology and Society
Legal Research
Advanced Legal Research and Writing
e-Discovery
Internship for Paralegals
Accounting
Various Computer, Internet and Microsoft courses
Management Communications
And many more in-depth courses!
The Higher Education Act of 1965 (HEA), as amended by the Higher Education Opportunity Act of 2008 (HEOA), requires postsecondary education institutions to distribute or make available consumer information, including graduation rates, median debt of graduates, and other important information.